You need to attend a citizenship ceremony if you're 18 years-old or over and have successfully applied to become a British citizen.
You should begin your application at GOV.UK: become a British citizen. The Home Office informs successful applicants by post or email. You must attend a citizenship ceremony within 3 months of receiving your invitation from the Home Office.
At the citizenship ceremony, new citizens make an oath or affirmation to His Majesty The King and a pledge of loyalty to the United Kingdom. After this the citizen receives a certificate.
Group citizenship ceremony
Citizens are invited to attend a local citizenship ceremony as part of a group.
You don't have to pay a fee if you're part of a group citizenship ceremony as the cost is included in the Home Office application fee.
Private citizenship ceremony
If you prefer, you can pay for a private citizenship ceremony as an individual.
A £200 non-refundable fee is payable when booking a private citizenship ceremony at Thurrock Register Office or any approved premises.
You should give at least 24 hours' written notice if you need to cancel or change your appointment. A £40 admin fee is payable if the date of your appointment is changed.
We will charge the full fee for:
failure to attend
cancelling or changing your appointment date with less than 24 hours' notice
Private citizenship ceremonies at the register office may be held in our Mulberry Suite, below.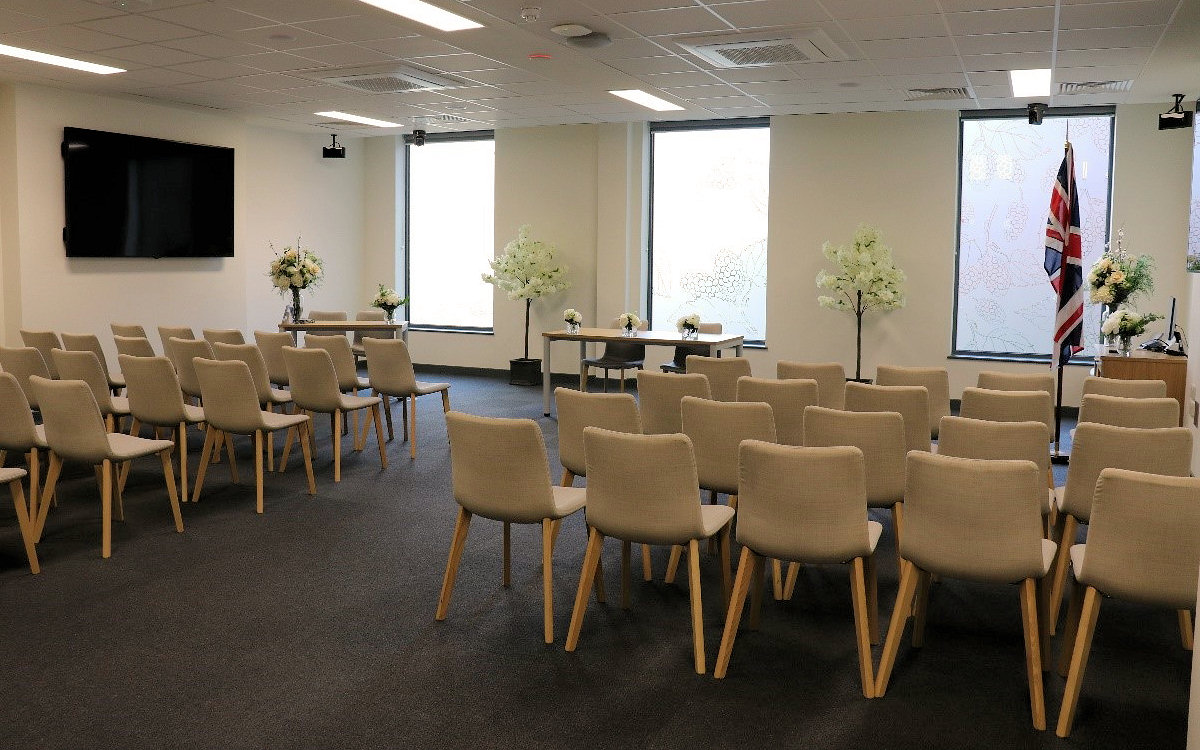 Contact us for more information.
Thurrock Register Office services
: 01375 375 245