Coronavirus (COVID-19) safety
We want you to enjoy your visit to Grangewaters knowing we've done all we can to keep you and our staff safe during the coronavirus (COVID-19) outbreak.
Booking your activity
All bookings must now be made in advance by phone or online. We will provide all the information you need and help you complete consent forms before you arrive.
For safe social distancing, we have reduced the sizes of groups that can take part in each session.
Planning your visit
We ask that you bring your own face mask and personal hand sanitiser for use during the day.
Most of the time you can enjoy safe social distancing, and you can use hand sanitiser we provide around the site. During safety checks, however, both you and our staff must wear a face mask.
Our changing facilities will not be open until further notice, so you should being a beach towel or a something similar that can keep you covered while you change into and out of activity clothing.
When you arrive
You will see signs around the site that remind you to:
follow the government's social distancing rules
wash your hands regularly
follow our one-way systems
follow our advice for queuing safely
We will have hand sanitiser stations at our reception and jetty area, along with hand-washing facilities in the toilet areas.
Our staff will be responsible for making sure equipment is cleaned thoroughly after each use. We have also provided extra paper towels and disinfectant sprays for you to use.
We're Good To Go!
'We're Good To Go' is the official UK mark to show that a tourism and hospitality business has worked hard to follow government and industry COVID-19 guidelines and has a process in place to maintain cleanliness and aid social distancing. Grangewaters received this official mark from Visit Britain on 2 February 2021.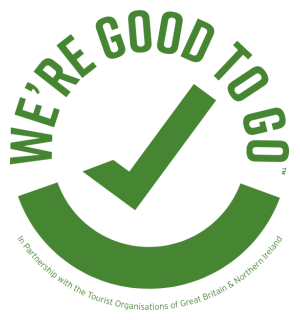 Contact us for more information and advice to help you plan your next visit.
Grangewaters Outdoor Education Centre
Buckles Lane, South Ockendon, RM15 6RS
: 01708 855 228
: grangewaters@thurrock.gov.uk
The centre is open from 9am to 5pm, Monday to Friday, and for pre-booked activities at weekends.
Our office is open from 9am to 3pm, Monday to Friday, for bookings and enquiries.