Grangewaters outdoor education centre
February half-term at Grangewaters
As a training centre for sailing, Grangewaters is recognised by the RYA – Royal Yachting Association. It's the perfect environment to learn to sail with our expert RYA instructors.
By learning with us, you can complete an internationally-recognised course and gain RYA qualifications, giving you the independence and confidence to enjoy this exciting sport. We offer:
Stage 1, Stage 2 and Stage 3 courses for children aged 8 years-old to 16 years-old
Level 1 and Level 2 courses for adults and young people aged 14 years-old and older
OnBoard courses for children, young people and adults who have special educational needs or disabilities (SEND)
Courses cost £140 per child and £180 per adult. A parent or carer who accompanies a learner who has SEND can sail for free.
Scheduled courses
We don't have courses scheduled at the moment, but contact us below if you'd like more information.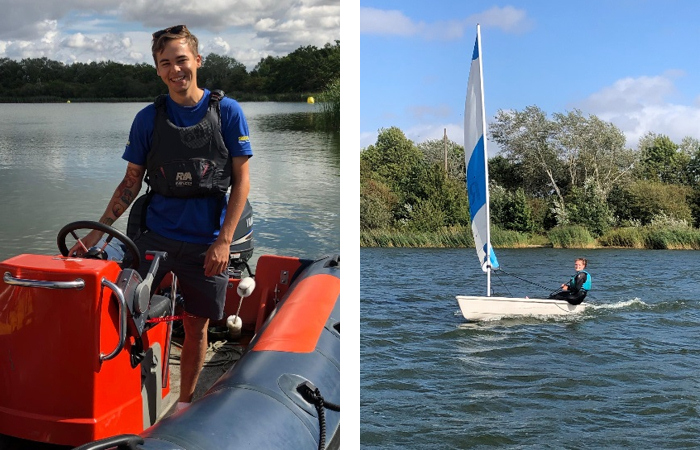 Book your place
All bookings must be made in advance. Contact us below to check eligibility and make a booking.
Grangewaters Outdoor Education Centre
Buckles Lane, South Ockendon, RM15 6RS
: 01708 855 228
: grangewaters@thurrock.gov.uk
The centre is open from 9am to 5pm, Monday to Friday, and for pre-booked activities at weekends.
Our office is open from 9am to 3pm, Monday to Friday, for bookings and enquiries.
Find out more about RYA OnBoard opportunities at RYA: Get OnBoard.